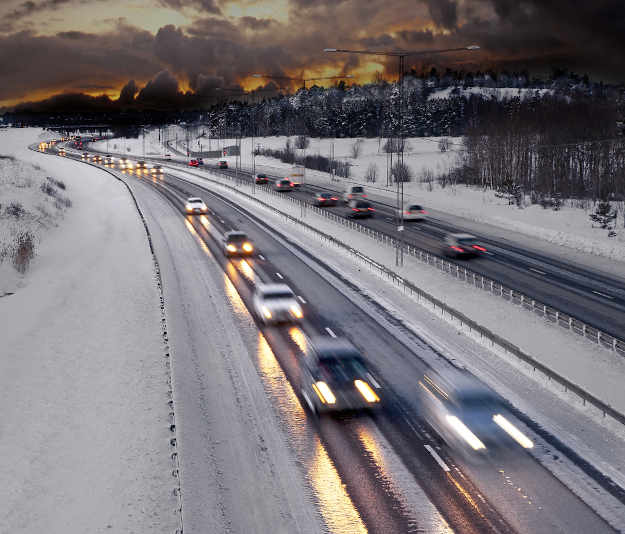 Do you know what Christmas, Hanukkah, and Kwanza all have in common? Lots of holiday travel! Holiday road trips, visiting family, taking the family to holiday events: however you celebrate, chances are you spend a good chunk of time on the road.
Before you hit the road this holiday season, we recommend stopping by Lithia Nissan of Fresno and picking up a reliable new Nissan that will keep you and your family safe on your travels. With four IIHS Top Safety Pick+ Models for 2019, the Altima, Kicks, Pathfinder, and Sentra, a new Nissan is the safe and affordable choice for your family.
Keeping your family safe is the most important thing on a road trip, but keeping them entertained is pretty important too! Here's a list of our favorite holiday road games that are sure to keep the fun rolling!
The License Plate Game
It's a classic for a reason. Everyone looks around and tries to find all of the letters of the alphabet, in order, on other license plates. If you're having trouble finishing you can expand the game to signs and billboards. This game helps keep your family engaged, with their eyes out the windows instead of on their devices.
Never Have I Ever
A great way to reconnect and learn more about your family and friends, Never Have I Ever is the perfect road trip game. Everyone raises five fingers and takes turns listing things they haven't done, and if you have done that activity, you put a finger down. Once you're out of fingers, you're out! The game keeps going until only one person has any fingers up.
Name That Tune
Test your music knowledge with this fun trivia game! One person gets control of the mp3 player or the radio and chooses songs at random. The first person to guess the name of the song and the artist gets a point, and the first person to ten points wins! It's the perfect way to expand your tastes and hear some new tracks.
Tunnels
This one's pretty simple; every time you go through a tunnel, you hold your breath. Whoever lasts until the end of the tunnel, or the longest, wins! We do recommend that the driver sits this game out.
What games do you like to play on the road? Let us know on Facebook, or come see us at Lithia Nissan of Fresno! If you're in the market for a new car, truck or SUV, stop by our store today to shop our big selection of new Nissan Rogues, Rogue Sports, Sentras, Kicks, Muranos, and Versas. Keep in mind that we service and sell a variety of used car makes and models as well, including Honda, Toyota, Ford, and Chevy! We're your one-stop-shop for all of Fresno's new and pre-owned shopping needs. ¡Hablamos Español!