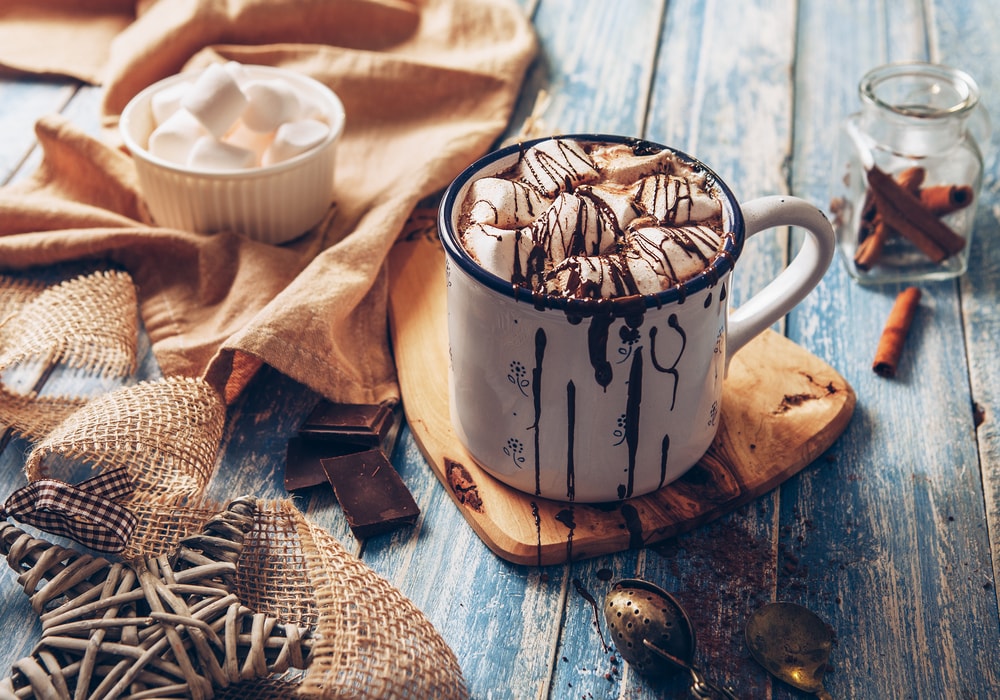 Here at
Lithia
Nissan
of Fresno, we're making our holidays delicious the best way we know how - with hot cocoa! December 13th is National Hot Cocoa Day, so for the weekend (December 14-16), we're celebrating with a Build-Your-Own Hot Cocoa Bar! Choose the right cocoa to warm you up as you enjoy incredible specials all weekend long, including down payments starting at $199, and 90 days before your first payment! You'll get delicious deals all weekend long while you sip on a sweet seasonal treat, only here at
Lithia
Nissan
of Fresno!
Enjoy these compelling cocoa facts to keep you satiated before the weekend:
The cacao tree is native to the Amazon basin, and has been enjoyed by humans for over 4,000 years!
Moctezuma II (Emperor of the Aztecs) would consume 60 portions of chocolate every day, served in a golden goblet.
Cocoa grows only in rainy, tropical areas within 20 degrees of latitude from the Equator.
Chocolate created from the cocoa bean accounts for 50 billion in revenue worldwide - every year!
5,100,000 tons of cocoa are produced annually, with almost 50% being produced in the two countries of Ghana and Ivory Coast.
The Build-Your-Own Hot Cocoa Bar is open Friday through Sunday (December 14-16) at
Lithia
Nissan
of Fresno. Drink a warm mug as you browse our huge inventory of
Rogues
,
Sentras
,
Frontiers
,
Titans
, and the
all-new 2019 Altima
. Our team will help you find the right ride for the holidays and send you on your way with down payments on used vehicles that start at just $199, and a 90 day holiday before your first payment. Happy holidays from
Lithia
Nissan
of Fresno!