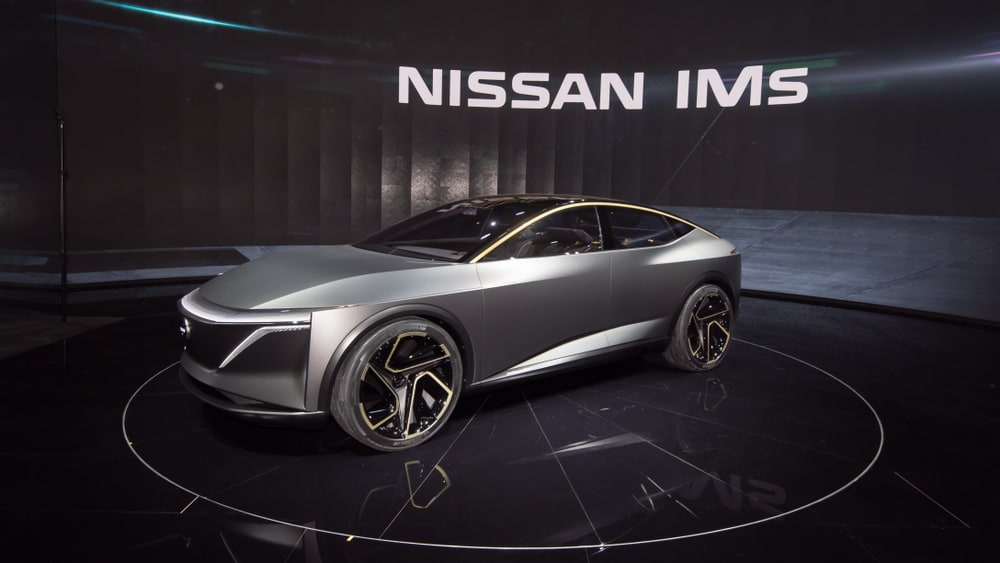 The North American International Auto Show
is filled with the future of automobiles, from manufacturers offering sneak peeks at next year's lineup, to fascinating concept vehicles that preview the future of driving.
Nissan
presented the latter at the Detroit show this year when they introduced the
Nissan
IMs EV (Electric Vehicle).
The IMs EV is a sporty sedan with an exterior look that combines futuristic styling with an art-deco presentation. A lack of door handles adds to the clean, aerodynamic line of the IMs, and blade-like bumpers assist with the overall impression of speed. The single light of each bumper has two settings: white for when the driver controls the vehicle, and blue for when the IMs is in autonomous mode.
The interior of the IMs EV follows
Nissan
's new design and engineering ideology, which is more geared toward electric vehicles. These vehicles can mostly eliminate the traditional engine compartment. This creates more room for an interior cabin that resembles a lounge. A retractable steering wheel pulls in next to touchscreen consoles, leaving room for the driver's seat to rotate to face the rest of the cabin - even while the car is in motion. This feature more than almost any other acknowledges that the future of driving will change substantially with the wide-spread adoption of driverless technology.
Performance is becoming more aggressive every year for electric vehicles, and
Nissan
's concept car is no different. The electric, all-wheel drive powertrain on the IMs EV generates 483 horsepower and 590 lb-ft of torque, and the 115-kWh battery has an estimated range of 380 miles on a single charge. 22-inch wheels and air suspension add to the smooth, sporty ride.
The
Nissan
IMs EV concept had a huge impact at NAIAS, and we can't wait to see what this vehicle looks like on the road. Check back in with everyone here at Lithia
Nissan
of Fresno for the latest
Nissan
news, and stop by to chat about the new IMs or any of the fantastic vehicles available today. See you soon!