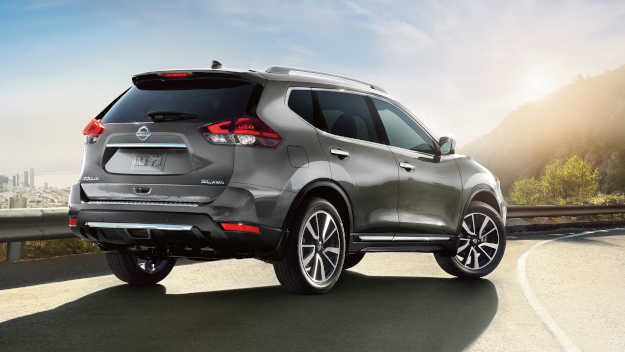 Are you shopping for a new Nissan? If you're reading this there's a good chance you are, and that's great! With four IIHS Top Safety Picks in our lineup, Nissans consistently rank as some of the safest vehicles on the road. If you're interested in getting up close and personal with one of our stylish Nissan cars, trucks, or SUVs, just stop by Lithia Nissan of Fresno!
We have a huge selection of Nissans ready and waiting for you. Sentras, Rogues, Pathfinders: whatever Nissan you're looking for, you'll find it in our massive inventory! Once you find a vehicle you're interested in, it's time for a test drive.
You can look at a vehicle's features and statistics all day, but if you want to know if something is really right for you, you have to get behind the wheel. You can give us a call to schedule your test drive today, or if you really want an in-depth road test with your new Nissan, we recommend our try-before-you-buy Nissan Rental Program!
Nissan Rental Program
It's simple: just choose the Nissan you want to try from our available fleet, fill out a standard rental car agreement, and drive it home. You can really get a feel for it and see how a new Nissan will fit into your daily life. Does this Rogue have enough room for the car seat and my gym gear? Yep, sure does! Is the seat in the Sentra really comfy enough for my long commute? Oh yeah, most definitely!
Here's the best part – if you buy the vehicle, all of your rental fees will be applied to your purchase! You have three days to decide if it's the right vehicle for you, so you can take your time to make an informed decision. You probably won't need that long though. Once you get a good feel for our Nissan vehicles, it's going to be pretty hard to go back to your old ride! And you don't have to buy a vehicle to rent a new Nissan from Lithia Nissan of Fresno.
You can rent a Pathfinder for family road trips, or head to the coast in a sporty Altima! Our Nissans are perfect for business travel, or to keep you on the road while your regular vehicle is in the shop. Whatever reason you would rent a car for from a traditional agency, you can rent from us instead and get a new Nissan and premium service!

What Nissan vehicle are you excited about trying? Let us know on Facebook, or come see us at Lithia Nissan of Fresno! If you're in the market for a new car, truck or SUV, stop by our store today to shop our big selection of new Nissan Rogues, Rogue Sports, Sentras, Kicks, Muranos, and Versas.
Make use of our amazing Nissan Rental Program and try before you buy! Keep in mind that we service and sell a variety of used makes and models as well, including Honda, Toyota, Ford and Chevy! We're your one-stop-shop for all of Fresno's new and pre-owned shopping needs. ¡Hablamos Español!