Home of the Lifetime Nissan Warranty!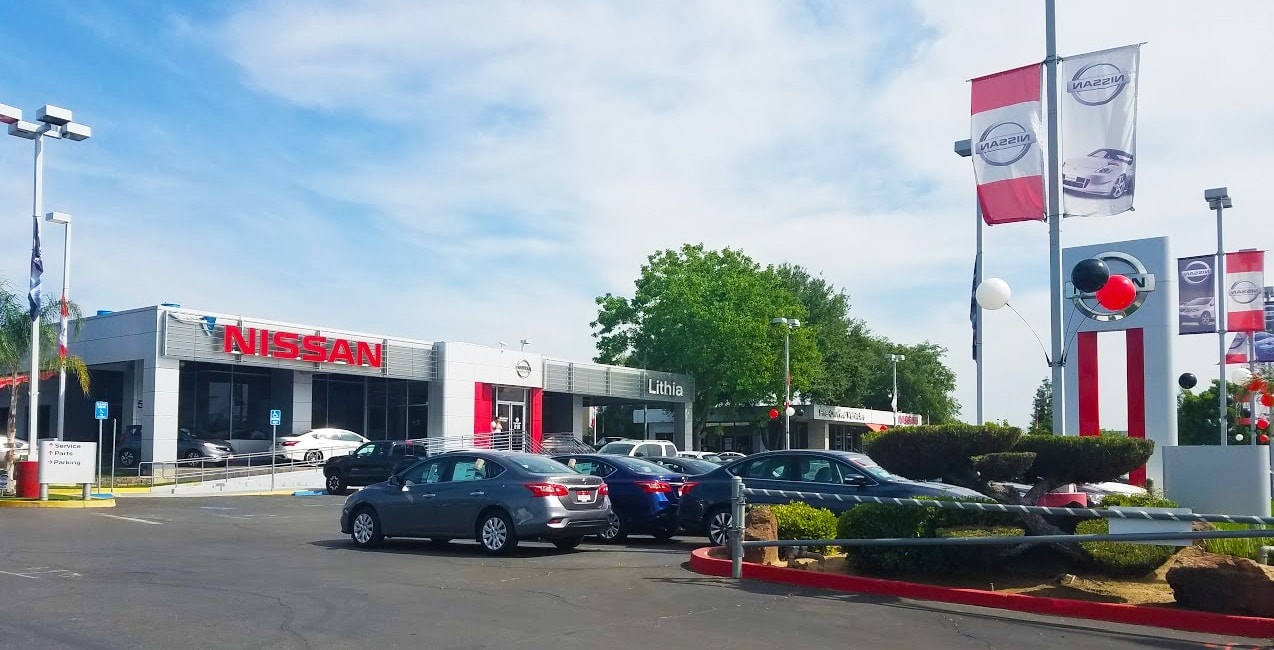 See Why You Should Shop at Lithia Nissan of Fresno For Your Next New or Used Nissan
Visit Our Nissan Dealership Serving Visalia, CA
At Lithia Nissan of Fresno, we make sure that our standout dealership experience extends across the San Joaquin Valley and serves those in areas like Visalia. We welcome drivers from there to take the drive up 99 North and come see our quality selection of new Nissan vehicles, plus pre-owned options and other dealership services.
Why Visit Lithia Nissan of Fresno from Visalia?
You want a buying experience that puts your needs at the top, and with us, we can provide it for you. There also is a standout selection of vehicles that awaits just under an hour away, and is accessible via a major road, making it easy to get here. When you make that journey up, we know you're taking time out of your day to do it, which is why we will always ensure it is worth it. We also are able to help you save time at the dealership and streamline your trip as there are many online tools you can use to purchase a new or pre-owned vehicle from your home in Visalia, saving time on paperwork, and getting everything in order for a smooth process when you come to visit us.
Stress-Free Car-Shopping
The Nissan lineup presents many choices. This includes sedans like the Nissan Sentra and Altima, including their hybrid options, plus a wide range of exciting SUVs. That includes the Nissan Kicks, Rogue, Murano, Pathfinder and Armada, all of which meet the needs of individuals and families in Visalia and the surrounding area. We also know that with agriculture being such a big part of life in Visalia, trucks are also in demand, and there is the popular truck option with the mid-sized Nissan Frontier. We can go over all the quality features, capabilities, and offerings in this lineup and give you a test drive!
Not only that, but you can find savings and drive back to Visalia in a quality used car, truck, or SUV. This includes used Nissan vehicles, but we also house many other popular brands such as Ford, Nissan, and others. There are recent model year and low mileage choices, as well as used cars in all price ranges to make buying your next vehicle affordable.
Buy Your Next Vehicle Online
We do intend to make the buying experience as convenient as possible for those in Visalia. That's why at Lithia Nissan of Fresno, you can buy online. This means being able to check out all current inventory listings for both new Nissan and pre-owned vehicles, while also getting a start on other processes. That includes securely being able to apply for financing and an auto loan or lease, get a trade-in value for your current vehicle and calculate payments to give you an estimated cost of what your next vehicle might come to when you buy.
Of course, if you have any questions during the process we are here to help you and would be happy to highlight different choices and show you how to save time when looking for your next vehicle.
Visit Our Dealership Near Visalia Today
If you're ready to get started, get in touch with us and we'd be happy to provide more details on new and used vehicles for those in Visalia and help you soon!